2022 Jaffa Trampoline Tumbling and DMT British Championships
Jennifer Nesbitt
Last weekend saw some of our elite level tumblers and trampoline gymnasts with disabilities travel to Birmingham to compete in the 2022 Jaffa Trampoline, Tumbling and DMT British Championships.
All were competing at these championships having successfully qualified through the Spring Cup series and National Age Group competitions held earlier in the year.
Our two gymnasts with disability, Lewis Henderson and Sharmeela Bragg, both from Twisters and coached by Heather Sargent, both did a great job, competing a high level of skill in what were strong fields.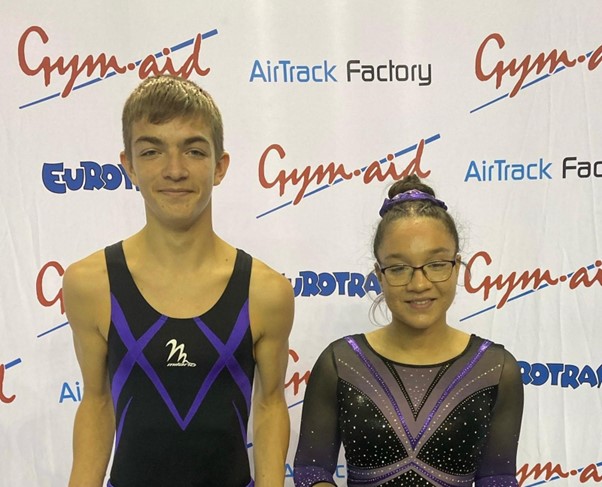 Lewis scored a huge 78.200 in the category one men's 15+ final, gaining him second place and a silver medal. Sharmeela was third in the prelim round and only narrowly missing out on a podium position in the category two women's 15+ by the tiniest of margins, to finish in fourth place.
Our tumblers did an equally creditable job, with many of the gymnasts competing for the first time in their various age categories.
Reuben Lerwill from Dimax was up first in the junior men's 13-16 category and completed two runs with new skills and a higher difficulty score. Next up were our senior ladies, with British squad member Megan Surman (City of Birmingham) leading the way in second place to secure her place in the top eight and a spot in the final.
She was followed by Jade Evans, Shannon Ross and Lauren Watts, all from CSOG, in 9th, 11th and 13th respectively.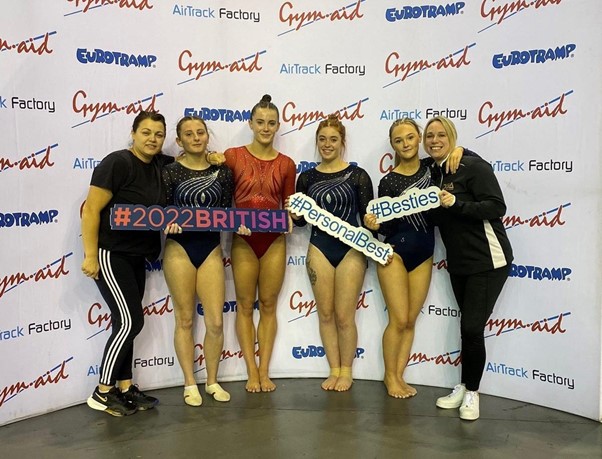 With Deeside's Lily Jenkins in 12th place, it meant that almost one third of the top 13 senior women in the British tumbling senior woman's final qualifying competition were Welsh; a huge achievement and a very positive step forward for Welsh tumbling.
The eight gymnasts that qualified for the final competed one pass. The top four then competed an additional pass to decide the medals; European medallist Megan scored 24.200, only narrowly missing out on the top four and the chance to go again for a medal.
Our final competitor of these championships was Ieuan Jones, from Dimax, who qualified to his first senior men's British Championship final, producing two very difficult routines, as described by commentator Dominic Mensah.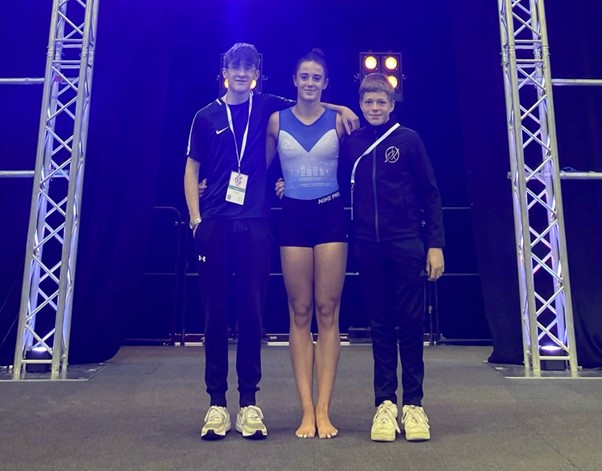 Ieuan took to the track for the finals, coming away with a huge fifth place finish, the highest for a Welsh male tumbler in the competition's new format.
Now Jade, Shannon, Lauren, Reuben and Ieuan return to their clubs for the final stages of training before their first International competition out in Portugal at the end of the month.
Congratulations to all gymnasts and coaches.
Full results are available HERE as well as on the BG Score App – where all of the gymnasts' routines from over the weekend can also be watched back.