Clwb Cymru mix it with the best in Britain at Women's Artistic Adrian Stan Team Championships 2022
Jennifer Nesbitt
Clwb Cymru Caerdydd gymnasts were mixing it with some of the best in Britain at the Women's Artistic Adrian Stan Team Championships last weekend – and enjoyed great success.
Formerly known as the British Team Championships, the event was held over two days at Fenton Manor Sports Complex in Stoke-on-Trent and featured teams from across Britain.
There were four Team championship categories; Senior Team (National Squad), Junior Team (National Squad), Senior Team (Non-National Squad) and Junior Team (Non-National Squad).
Clubs were permitted to enter two teams, with a maximum of five gymnasts per team.
Clwb Cymru were only club from Wales to enter, fielding two teams.
The Senior Team (National Squad) line-up consisted of Poppy Stickler, Sofia Micallef, Jea Maracha and Evie Flage-Donovan while the Clwb Cymru Junior Team (Non-National Squad) was made up of Jemima Taylor, Ellie Lewis, Ffion Burgum, Annais Ornella Kamanga and Lexi Holmes.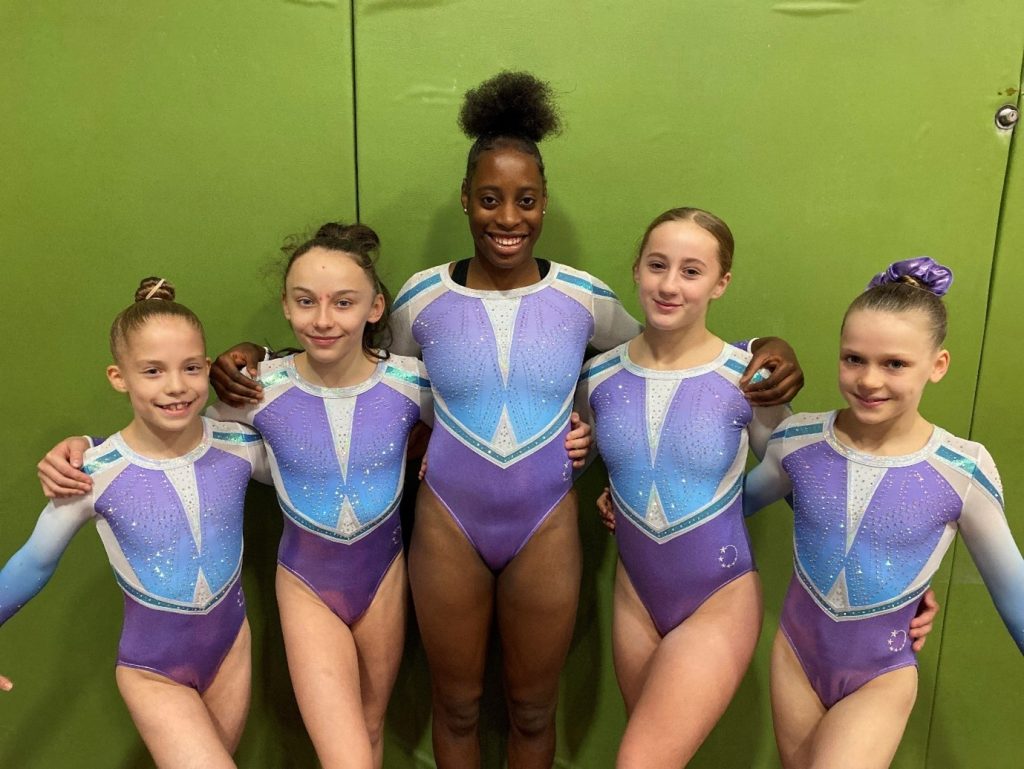 The Senior Team competed in their category on day one and placed second overall while the Junior Team then took centre stage on the morning of day two and placed first overall.
In the overall team standings – which included all teams throughout the weekend – both Clwb Cymru teams placed in the top six in Britain with the Seniors taking second place and Junior team in fifth, from a total of 24 teams.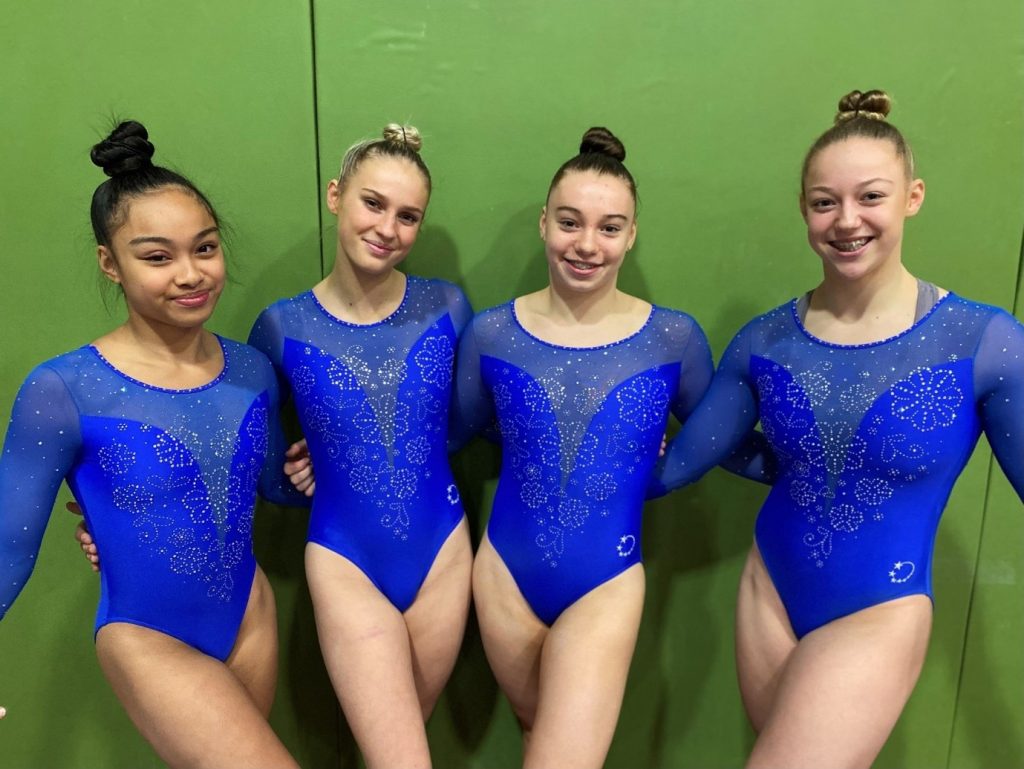 Many congratulations to all Clwb Cymru gymnasts and National Coaches!
Meanwhile congratulations also to Commonwealth Games Team Wales gymnast Mia Evans, who was part of the Park Wrekin Senior Team that placed first overall and took the team title.
Full results are available HERE as well as on the BG Score App – where all of the gymnasts' routines from over the weekend can also be watched back.