Commonwealth Games gymnast Holly Jones announces retirement
Jennifer Nesbitt
Commonwealth Games gymnast Holly Jones has announced her retirement from competitive women's artistic gymnastics.
The 22-year-old, who hails from Morriston, calls time on the back of an outstanding career as an elite gymnast and a journey that started at the age of three at her local gymnastics club in Swansea.
She would go on to become a two-time British senior women's vault champion while, in 2018, was part of Team Wales for the Commonwealth Games on Australia's Gold Coast – only narrowly missing out on what would have been a stunning bronze medal on vault, finishing fourth.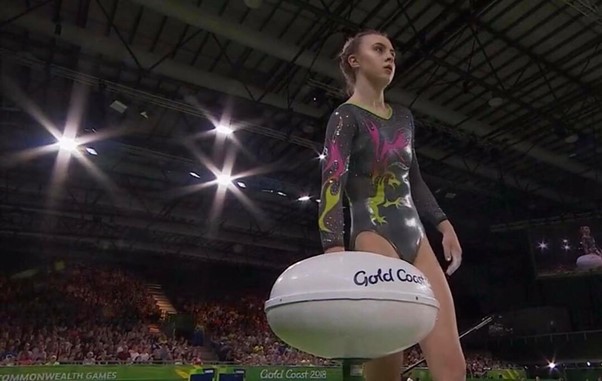 Other career highlights included bringing home three gold medals from the Junior Commonwealth Championships in Namibia in October 2016, where she took floor and vault honours as well as enjoying team glory.
In 2019 and having successfully recovered from a knee injury, Holly won the Welsh title on vault and, later that year, was also part of the women's team who won gold for Wales at the 2019 Northern European Championships in Iceland, where she also bagged individual silver on vault – which she repeated at the 2021 Northern Europeans in Cardiff.
Having ended 2021 by regaining the British vault title she first won in 2018, Holly had her sights firmly set on a second Commonwealth Games appearance in Birmingham.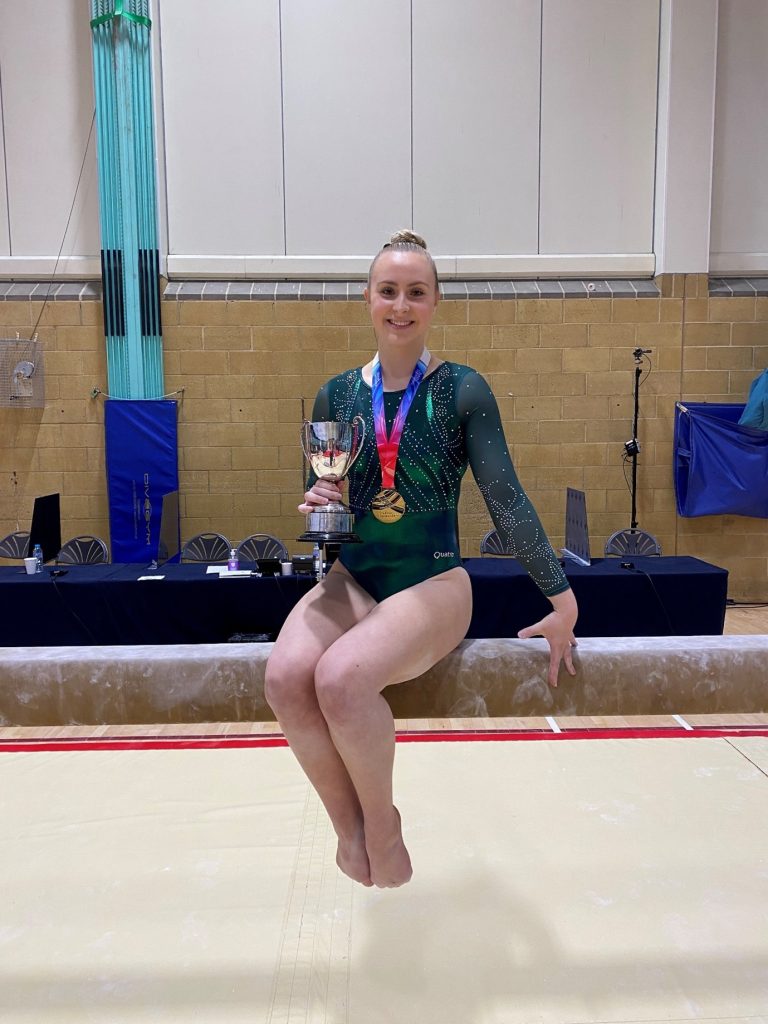 However a snapped Achilles in January last year meant she would heartbreakingly miss out on the chance to represent Team Wales again.
And then, having taken time to reflect, has settled on her decision to retire.
"All good things must come to an end and sometimes not in the way you ever hoped," Holly said.
"But after a lot of thought I've decided it's time to finish my gymnastics career.
"One of my biggest goals for last year was to compete at my second Commonwealth Games but, after snapping my Achilles back in January, the recovery time just wasn't long enough.
"Being an athlete isn't forever and of course I would've loved to have carried on for longer.
"I am absolutely gutted for it to have ended this way as I had so many more aspirations to achieve.
"It's been a long year of rehab and a lot to process – as I've dedicated my whole life to this sport.
"I'm so proud of everything I've accomplished in gymnastics and I never would have dreamt of all the things I've achieved. From representing Wales from the age of nine, to being a Welsh, British, Northern European & Junior Commonwealth champion and a Commonwealth Games finalist.
"I am so grateful for the experiences the sport has given me, I got to travel the world and have memories to last a lifetime. Gymnastics is more than a sport and it has truly changed my life."
Holly paid a heartfelt tribute to her personal coach, Natalie Lucitt-Jenkins, who herself represented Wales at the 1998 Commonwealth Games.
"I want to say a massive thank you to my personal coach Natalie," Holly continued.
"From the age of seven, you always believed in me and I wouldn't be where I am today without you. It's not how I wanted it to end but I wouldn't change our journey one bit.
"I have always admired your love for gymnastics and I'll continue to be inspired to learn from you everyday. No words can express how thankful I am.
"I had the time of my life and I couldn't have imagined doing it with anyone other than you.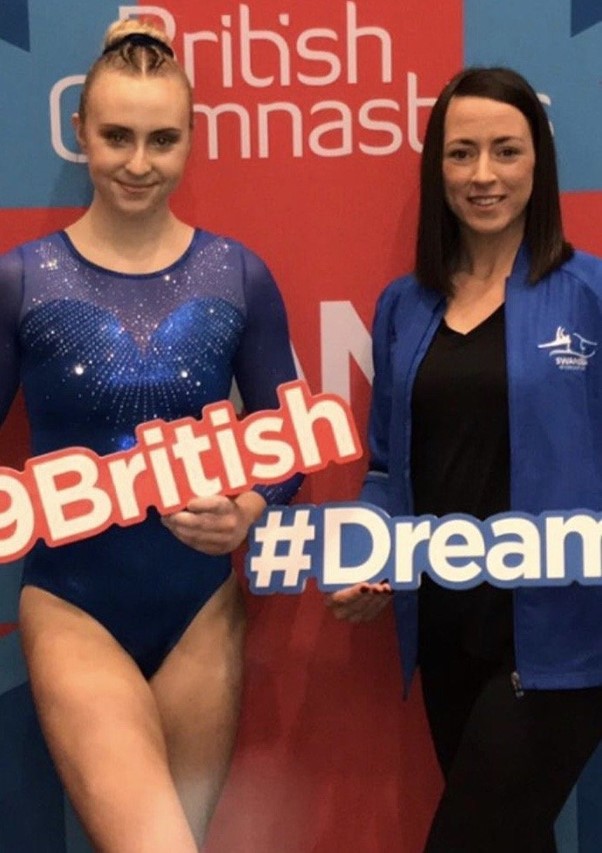 "I also want to say a massive thank you to my club Swansea Gymnastics. I am so lucky to have an amazing support system.
"To everyone at the gym who I get to call family, I'm so thankful for the support I've had every step of the way.
"To Tracey, all the staff at Welsh Gymnastics and Sport Wales, it is one of the best feelings representing Wales and I couldn't have done that without the opportunities and support.
"It's time to turn a new chapter and share of all my experience to the new generation of gymnasts.
"Gymnastics will always be my passion and no doubt will forever be in my future."
Having graduated with a Sport and Exercise Science degree from Swansea University last year, Holly is now coaching full-time and inspiring the next generation at Swansea Gymnastics Centre.
"Holly has been an amazing ambassador for Welsh Gymnastics," said Head National Coach Tracey Skirton-Davies.
"She has competed and travelled all over the world and has represented Wales with 100 per cent dedication and professionalism.
"I am delighted she will turn her passion and education into helping inspire the next generation. I congratulate her club, personal coaches and family, who have allowed us to be part of her gymnastics journey."