End of year report: Another successful year for Welsh Schools Gymnastics
Carl Field
It has been another successful year for Welsh Schools Gymnastics.
During 2022-23, a number of new schools affiliated to the British Schools Gymnastics Association (BSGA) while numbers participating in Welsh regional competitions has increased.
Some 233 gymnasts competed in the Novice competition, 151 in the Welsh Tumble and Vault, 107 in the Milano Team Trio, 235 in Floor and Vault and 91 in the Welsh Acro.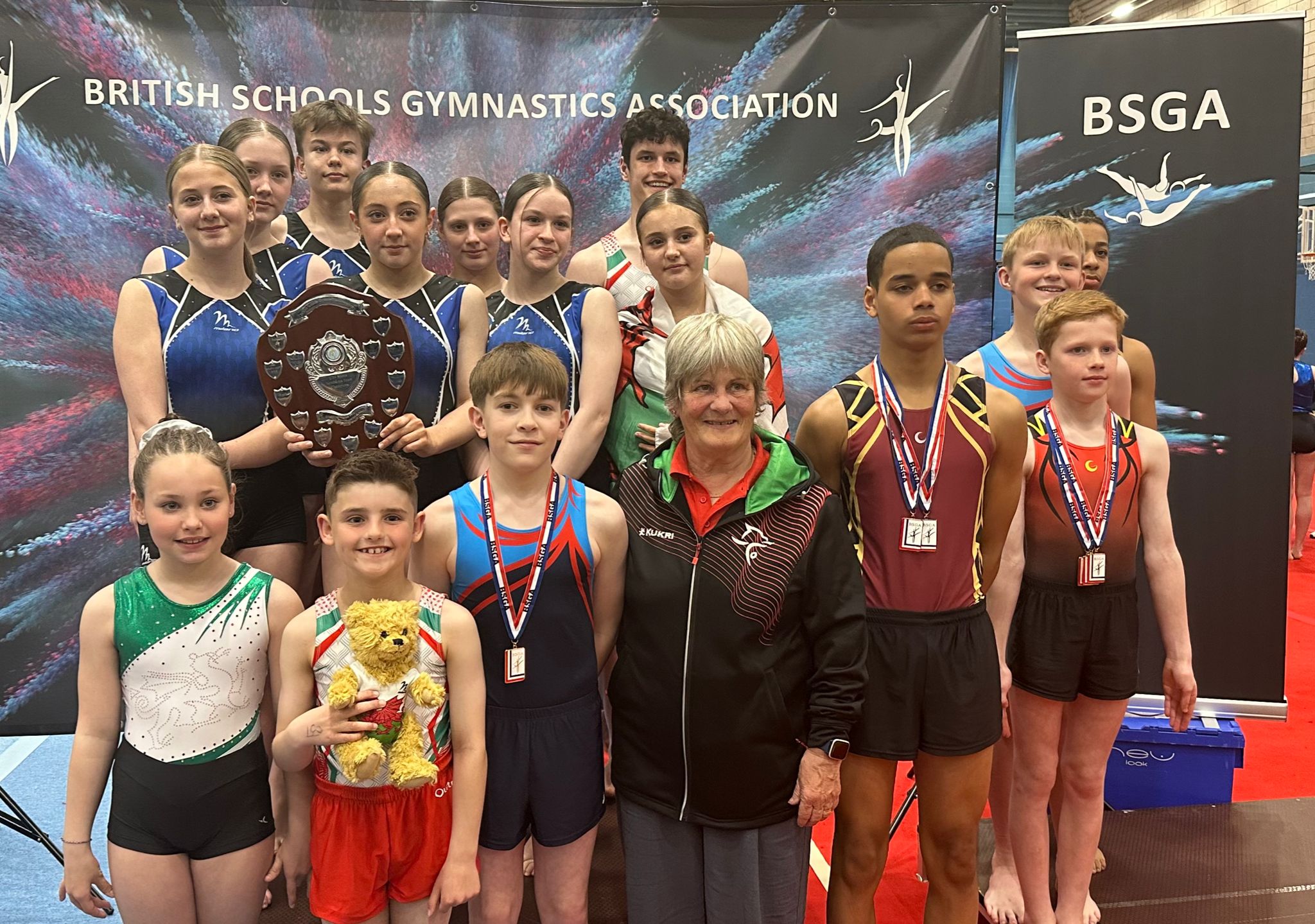 This academic year, Kathy Jefferies and Michelle Griffiths have been into schools to train teachers to choreograph routines to the requirements of each competition. This in turn has had a positive impact on recruiting new schools and improving the standard and quality of routines in regional competitions.
They have also arranged collaborative training with the Welsh team prior to National finals and this has improved performances and also created a great team spirit.
Kathy Jefferies said: "As a region we pride ourselves on opportunities for all and working well together as one team.
"Most of our students here at the National finals do not attend outside gymnastics clubs so we are very proud to be able to give so many pupils these fantastic opportunities."
We welcome any new schools to our programme if you need any other information, please get in touch with Kathy.jefferies@welshgymnastics.org