Five Welsh Gymnasts among medal winners at 2022 Artistic Disability British Championships
Jennifer Nesbitt
The 2022 Artistic Disability British Championships took centre stage at Sport Wales National Centre in Cardiff last weekend – with five Welsh gymnasts among the medal winners.
Between them, Bethany Paull (Valleys Gymnastics Academy), Mia Stockley (St Tydfils), Lilly-Ann Ridd (Neath Afan Gymnastics), Kieran Innes (Fusion Gymnastics Wales) and Ruby Allen (Neath Afan) walked away with a stunning 27 medals between them – including three new all-around titles.
The quintet were competing among 60 of the best gymnasts from over all the UK, across 23 different categories, in senior, junior and under 12 age groups.
Bethany's score of 38.550 saw her win all-around gold in the women's senior A Class I competition. She also took the uneven bars, vault and floor titles as well as bronze on beam.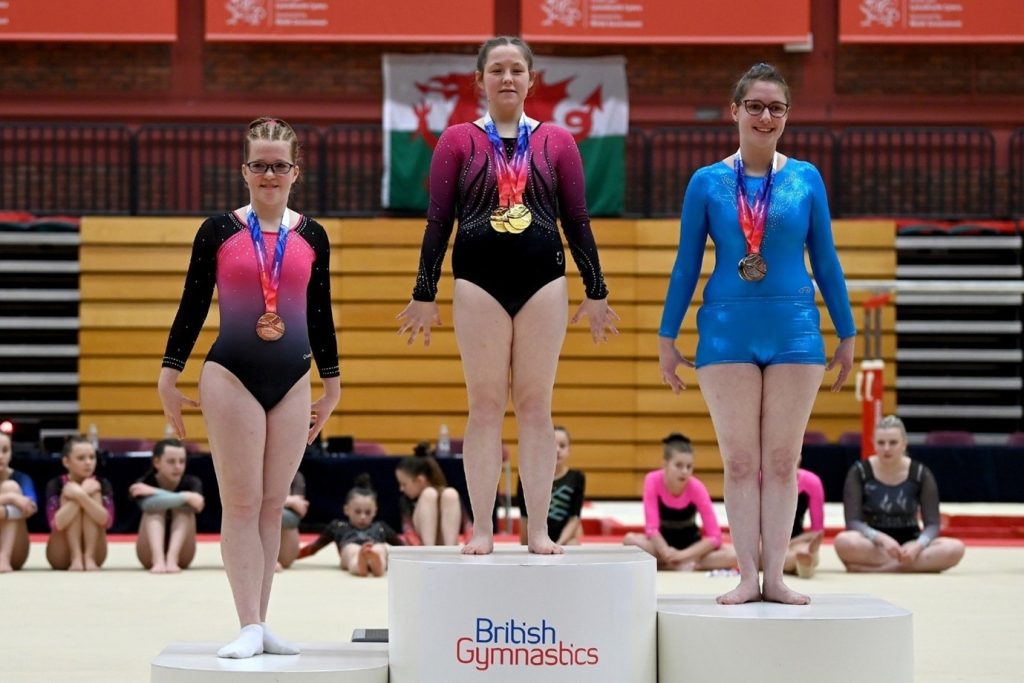 Ruby was also at her best as she bagged women's senior Open Class II all-around gold with a score of 43.650 across the four apparatus. She added three apparatus titles for good measure – on vault, uneven bars and floor in addition to a silver on beam.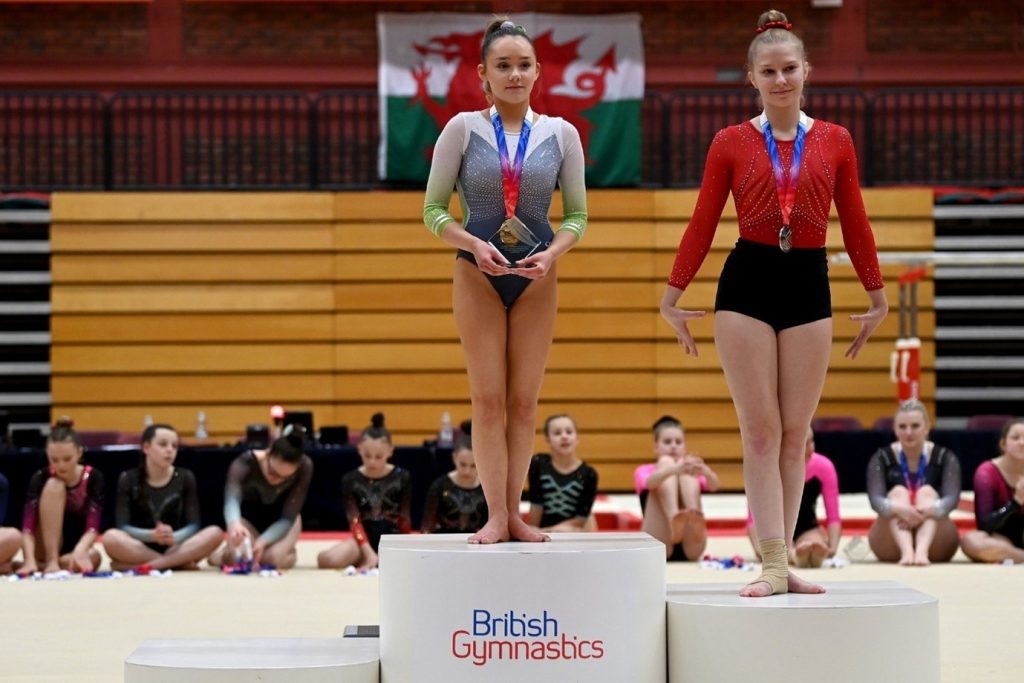 In the senior men's Open Class II category, Kieran scored 58.583 across his six pieces to secure himself an all-around silver medal while also helped himself to gold on the floor, rings and parallel bars and silver on the vault, pommel horse and high bar.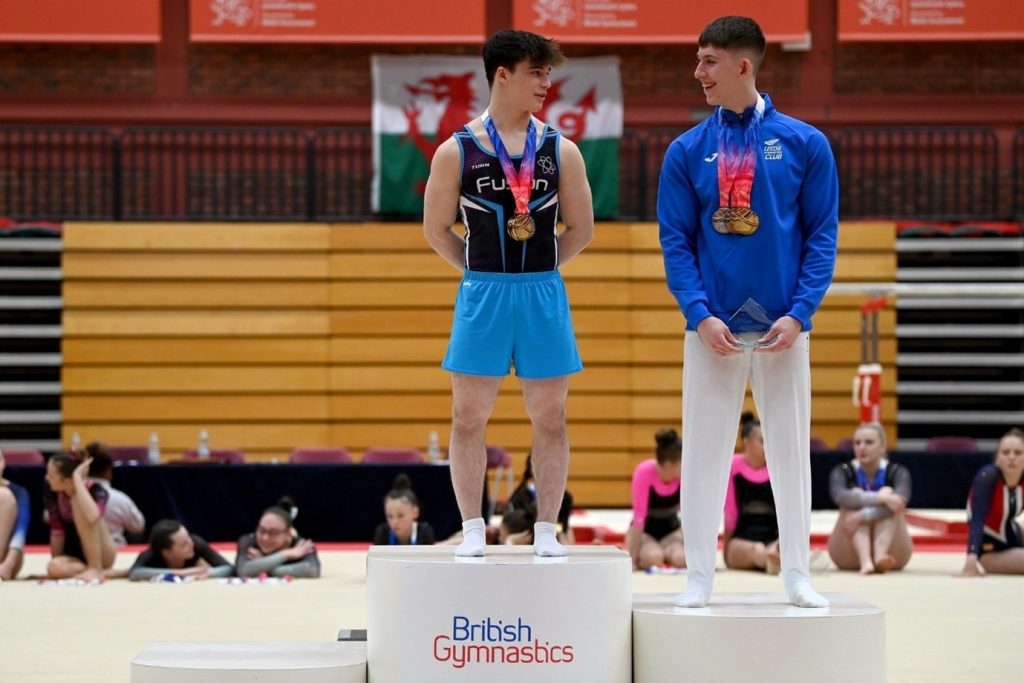 Meanwhile in the junior women's B Class II competition, Mia led the way with a total of 41.950 to bag the all-around the title in that category, just ahead of Lilly-Ann (40.550) in the silver spot.
Mia also won gold on vault and beam, silver on uneven bars and bronze on the floor. Lilly-Ann grabbed gold on uneven bars and floor as well as bronze on vault and beam.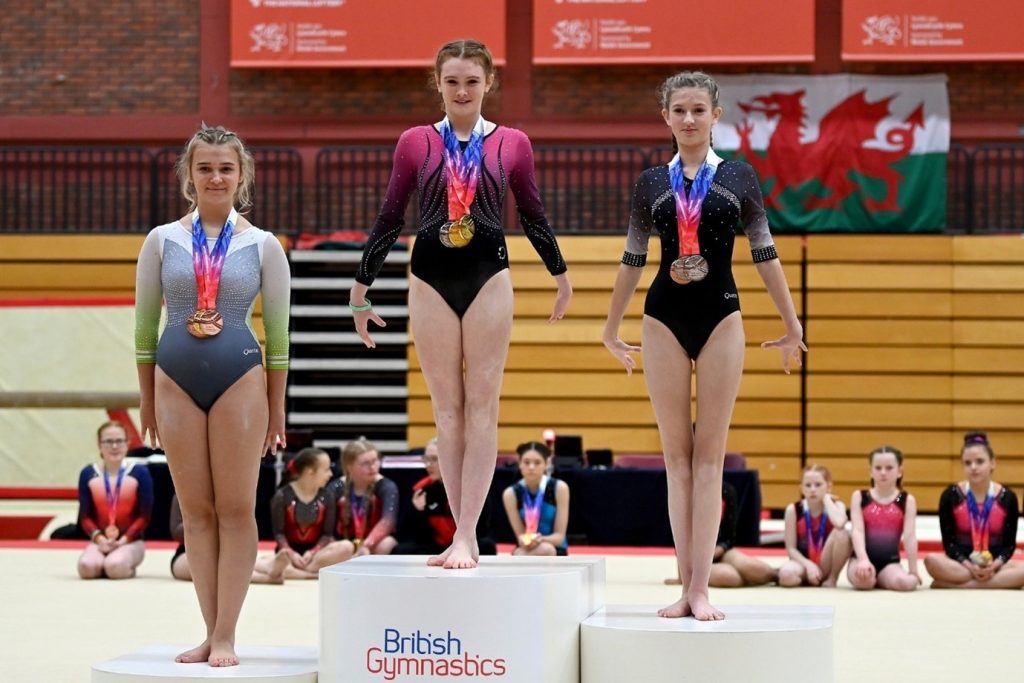 Congratulations to all gymnasts and coaches on their fantastic performances.
Full results are available HERE as well as on the BG Score App – where all of the gymnasts' routines from over the weekend can also be watched back.