Gymnastics For All: Kim, 42, returns to gymnastics after 25 years and cheered on by her gymnast daughters
Carl Field
Gymnastics really is For All and our Annette Brown Classic GfA artistic competition series has been a real celebration of that this year.
The popular competition was expanded for 2023 to enable more diversity across the criteria and giving gymnasts the opportunity to enjoy our sport together, regardless of ability or age.
Our latest competition in the series took place at Sport Wales National Centre last weekend – and it was a memorable one indeed for 42-year-old Kim McShane.
Kim took part in the Annette Brown, some 25 years after she last competed in a gymnastics competition.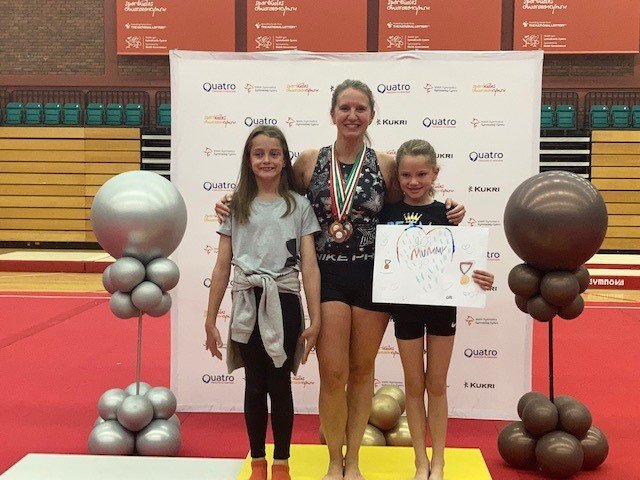 And it was even more special, with her two young gymnast daughters, aged 10 and 8, there to cheer her on.
It has been quite the journey back to competing for Kim, who works as a Clinical Scientist at the Welsh Blood Service.
"I'm originally from Worcestershire, came to Cardiff for university and never left," said Kim.
"Gymnastics has always been a big part of my life. I trained at Worcester Olympic Gymnastics Club and competed around the West Midlands until I stopped, probably around the age of 16/17.
"I started coaching in my teens while still training and coached on and off for a number of years, mainly at Cardiff Olympic. I stopped coaching when pregnant with my eldest daughter 11 years ago.
"Both daughters then started at parent/toddler classes as soon as they could walk!"
Kim also spoke about the emotional reason she decided to return to the sport – attending adult sessions at Cardiff Central Youth Club.
She continued: "I went back to gymnastics in October last year with no intention of ever competing again!
"The reason is a bit bittersweet. After stopping gymnastics in my teens, I have kept fit mainly through running.
"I have done a few half marathons and marathons. Sadly my running friend who I completed the London Marathon with in 2021 was diagnosed with advanced stomach cancer in 2022.
"Running hasn't been the same without her and so I needed something else. Gymnastics filled that void.
"She passed away in February at the age of 42.
"I was surprised by how much I could still do! I train once a week at one of the drop-in adult sessions at CCYC."
Both Kim's daughters, who are in advanced squads in CCYC, were there to watch her back in action.
"They loved it," said Kim. "It was certainly strange for them to be watching rather than competing, but they were very proud.
"They gave me a few tips during the competition too – coaches in the making perhaps!"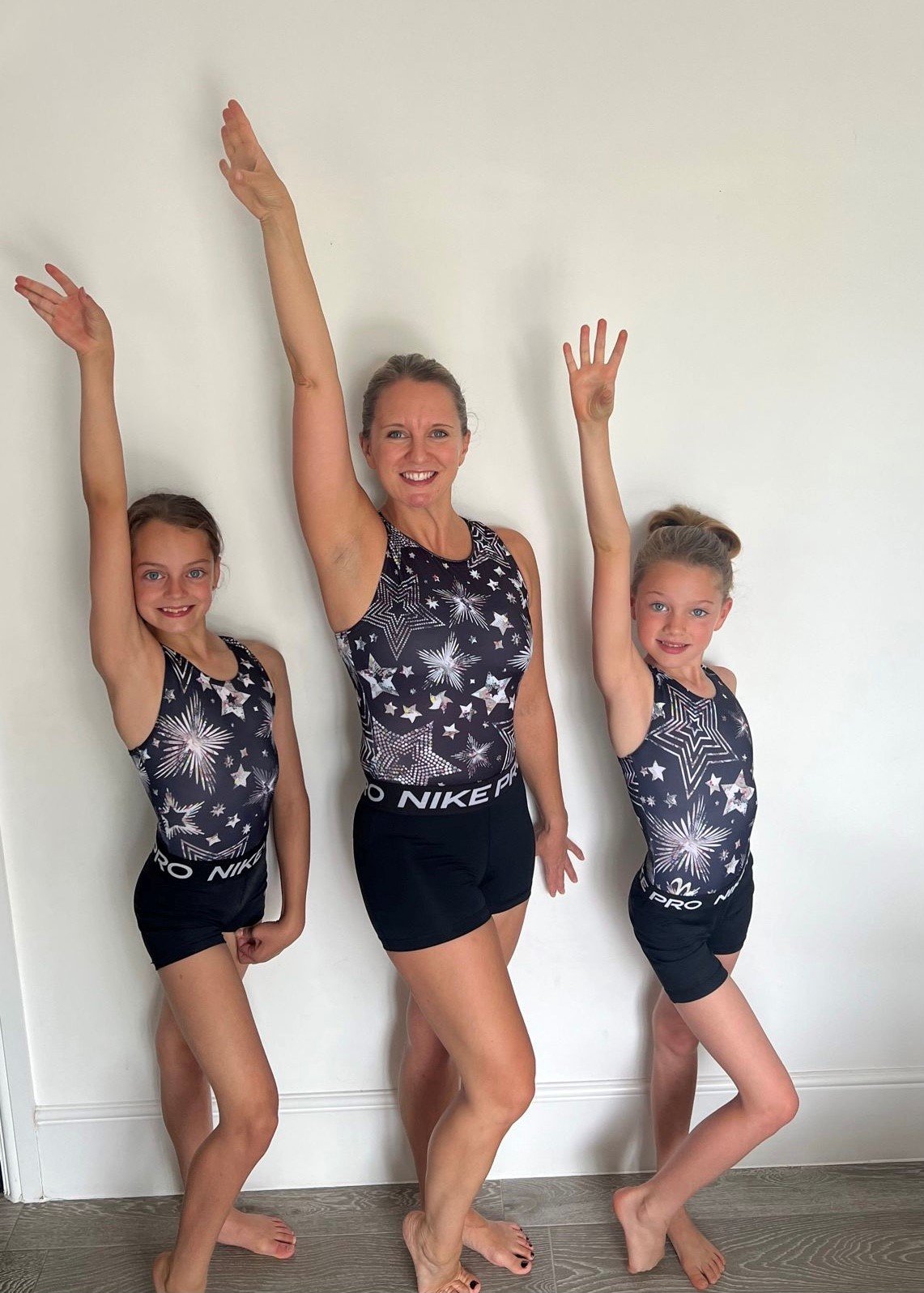 On how much she enjoyed competing at the Annette Brown Classic, Kim said: "I loved it.
"I did have a few moments of 'what the hell am I doing', particularly on beam!
"But it was a lovely, friendly competition. I like that there were different levels and age categories within each, you don't have to be a certain standard by a certain age which is very different from how it was when I was competing.
"Also it's great for rec/general gymnasts to be able to compete on all four pieces."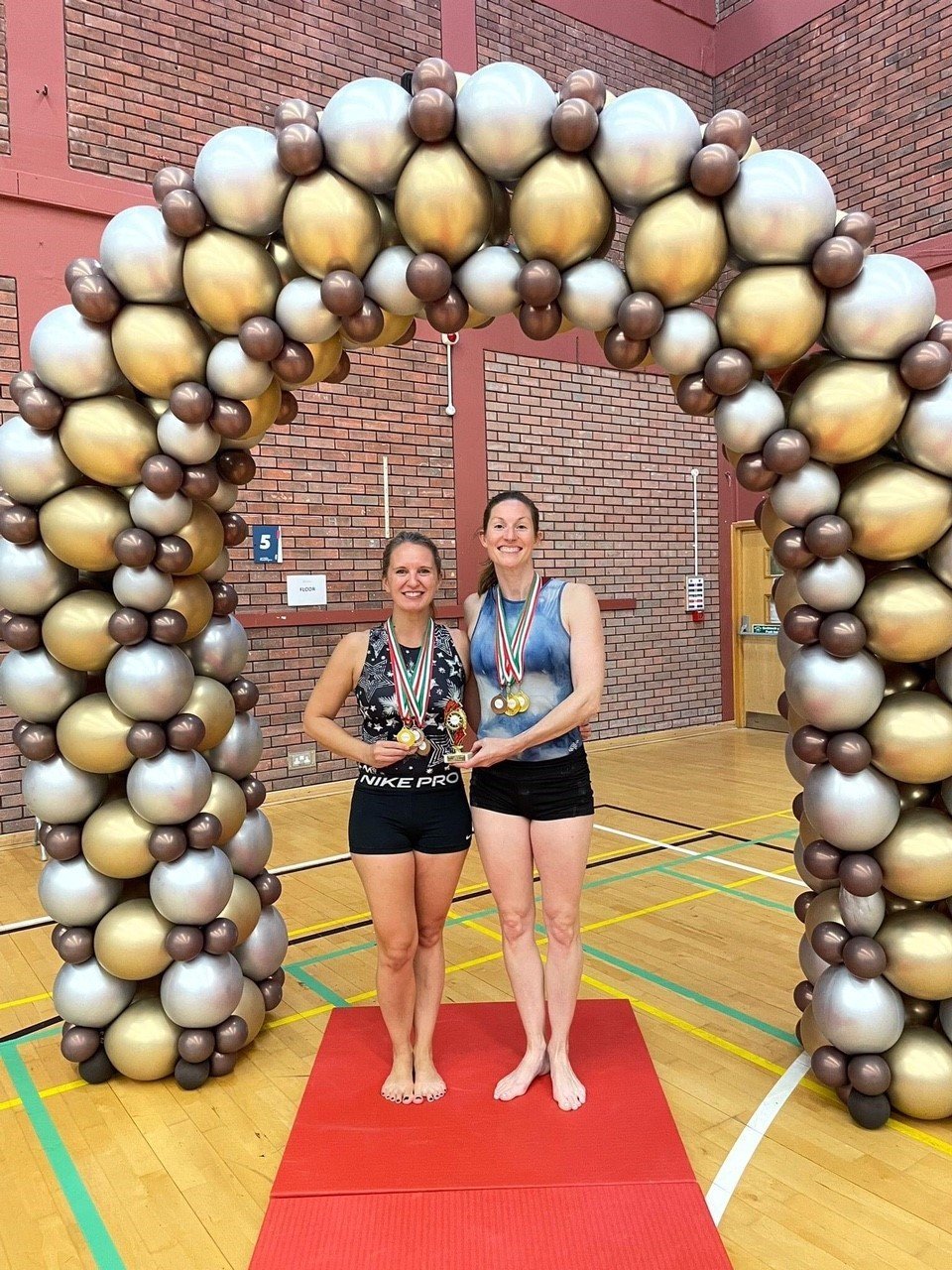 Kim is now herself looking forward to the Adult British Championships at Lilleshall next month – and also said she would certainly encourage any adults considering gymnastics sessions.
"Go for it!" she said.
"You don't have to be a certain age or size or ability to enjoy gymnastics. And you don't have to compete! It's just a fun way to stay fit and healthy.
"At first, I was worried about being 'old' and not as good as I used to be, but everyone is super welcoming and encouraging.
"The last year has taught me that life is short. I'm just really grateful for a body that allows me to do what I love."