Loule Cup 2022: Seven finals and three medals for Welsh tumbling
Jennifer Nesbitt
Seven gymnasts in various age group finals and three medals capped an outstanding competition for the Welsh tumbling squad that competed at the 15th Loulé Cup in Portugal at the end of last month.
It far exceeded their target of making two finals heading into the competition and was the first time in many years that Welsh tumbling have medalled at an international competition.
A 17-strong squad of gymnasts descended on the Algarve, accompanied by the coaching team of Rob Owen (lead coach), Shelley Pace (assistant coach) and Jamie Evans (development coach).
Split over three days, the competition format saw all gymnasts compete two routines each with the top eight scoring gymnasts progressing to finals and the chance to compete for medals.
All did a fabulous job, competing with pride and determination.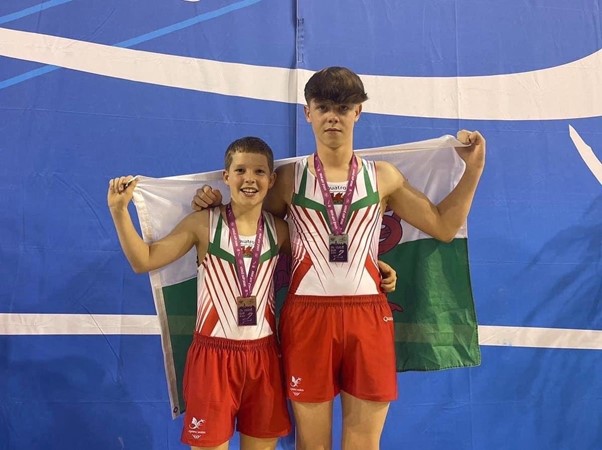 Results (Finals)
Junior Women
Rhisian Thomas – 7th
Age 13-14 Boys
Dylan Smallcombe (Wye) – 2nd SILVER
Elwyn Drury (Basingstoke) – 3rd BRONZE
Reuben Lerwill (Dimax) – 4th
Luca Burgess Williams (CSOG) – 6th
Age 13/14 Girls
Ciara Evanson (Deeside) – 7th
Senior Men
Ieuan Jones (Dimax) – 3rd BRONZE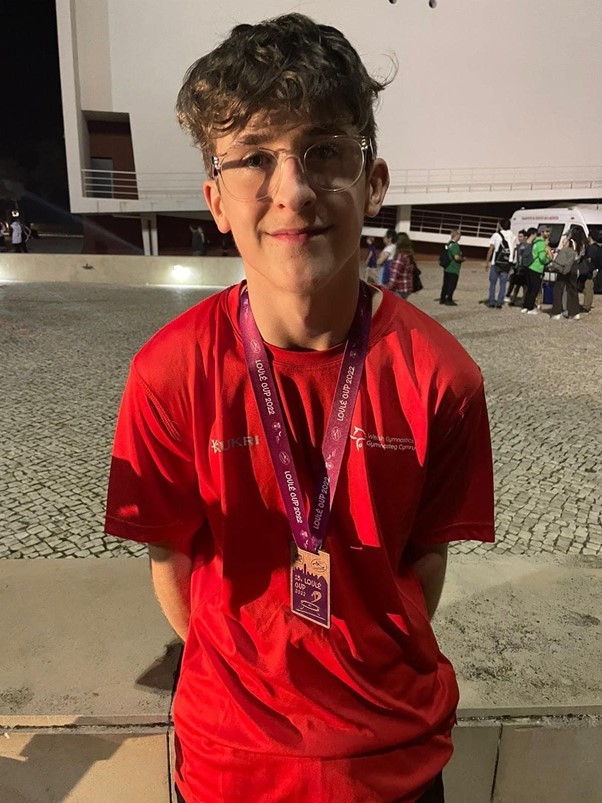 There were also other excellent performances throughout.
Leia Vobe (Dimax), in the junior women's category, competed really well with clean routines and only narrowly missing out on the final finishing in 9th position.
The senior women's team of Shannon Rhian Ross, Lauren Watts and Jade Evans (all CSOG) along with Britney Campbell Lawrence (Dimax), all competed exceptionally well in a hugely competitive field, with the youngest member of the team, Shannon, placing just outside the finals in ninth position.
Like the boys, the age 13/14 Girls team who, along with finalist Ciara and included Daisy Worsey from All Stars and Wye duo Kelsey Howells and Lois Child.
Meanwhile competing along with Ieuan Jones in the Senior Men's category was Michael O'Donnahbain (Aberystwyth).
All of these results are testament to the gymnasts, their personal coaches and the lead coach's passion for tumbling and great team work. Really well done to everyone involved.