More British Championship success in Telford for Welsh Rhythmic and Aerobic gymnasts
Carl Field
There was more success for our Welsh Rhythmic and Aerobic gymnasts on day two of the 2023 British Championships in Telford.
Following on from winning Senior all-around bronze on day one, Elizabeth Popova added two golds and two silvers in the apparatus finals to complete a five-medal haul.
She posted a top score of 29.250 with the hoop and 26.300 with the ribbon to take gold on those two pieces while secured silver with ball (28.350) and also clubs (27.900).
Meanwhile there was also medal success for Mali-Fflur Lane, who bagged bronze in the Junior clubs final and also Ella-Rose Thomas, who won bronze in the Under 10 ball competition.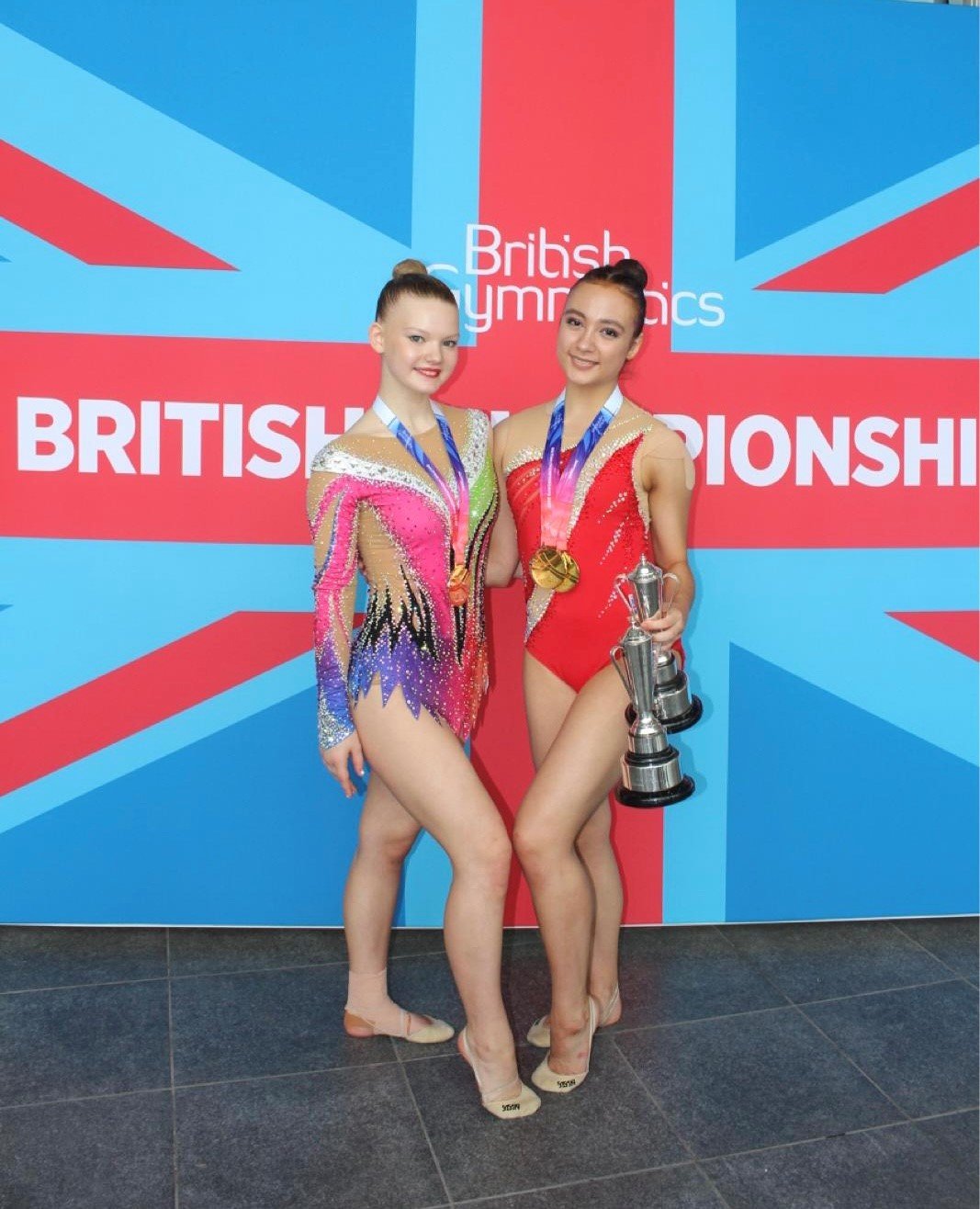 It also caps a fantastic competition for Llanelli Rhythmic Academy following on Imogen Coslett's own five-medal haul in Under 12 event yesterday, meaning the west Wales club have successfully medalled across all age categories.
Meanwhile over on the Aerobic floor, Sunday morning also brought Phoenix Dance & Gymnastics' first medal of the competition, with FND (9yrs) Trio – Megan Harrison, Esther-Rose Jones and Scarlett-Rose Price winning gold.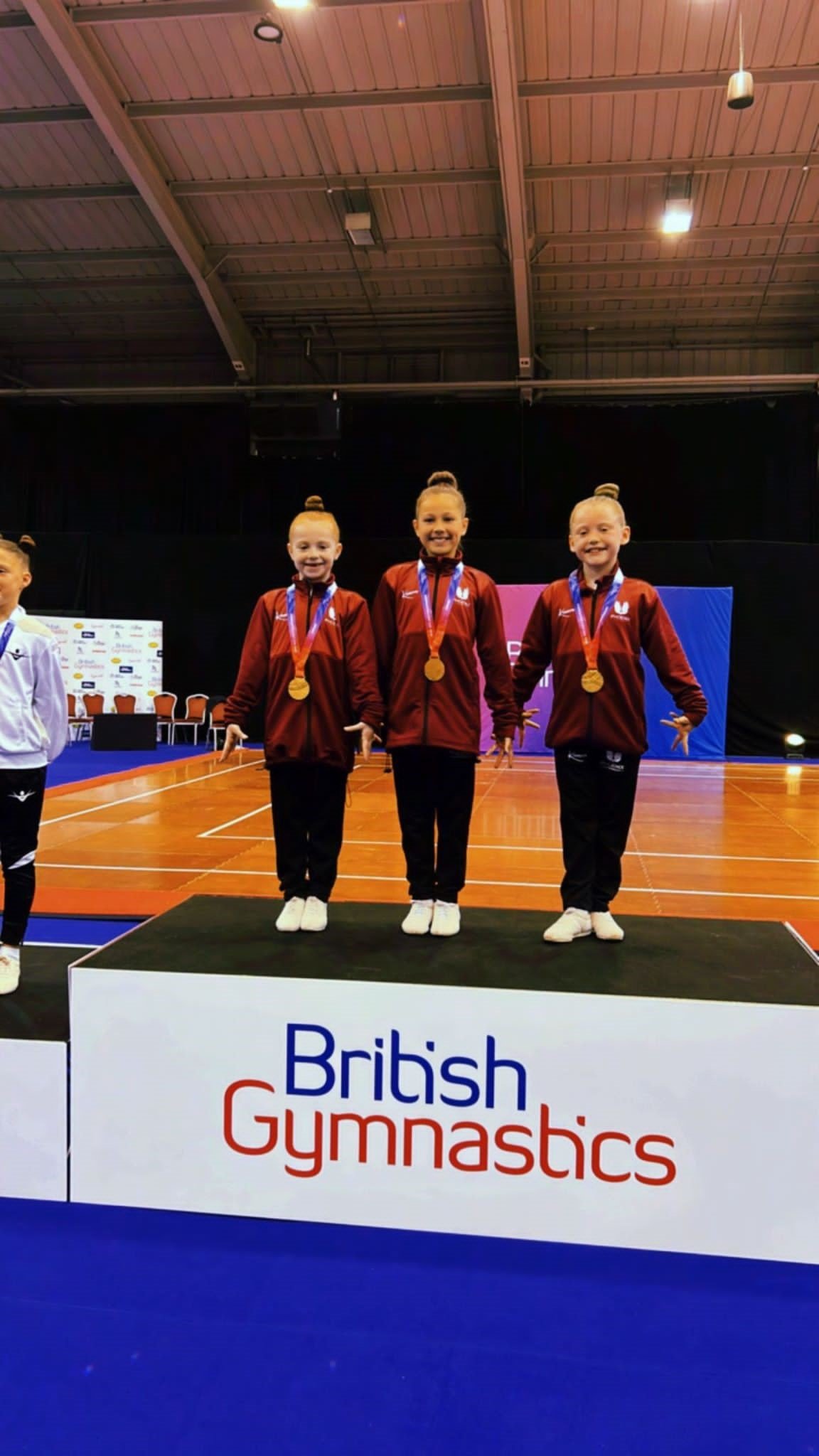 Esther-Rose, meanwhile, secured a bronze medal in the FND Individual Women (9yrs) category.
The Phoenix Age Group Aero Dance gymnasts also delivered a fantastic performance as they returned home with gold medals. Congratulations to Alessia Polledri, Holly Williams, Isobelle Davies, Jessica Reddy, Kate Jones Darch, Lillie-May Lloyd, Lowan Davies & Lila Harris.
There were also plenty of other Phoenix gymnasts showing off their energetic routines.
NAC Age Group Trio Ffion Llewellyn, Lila Harris & Olivia Lacey, along with Harriette Jones (FIG National Development 10-11yrs Individual Women) all took their chance to impress.
So too did the awesome foursome of Nia Bevan, Holly Williams, Jessica Reddy and Lillie-May Lloyd in the NAC Age Group Group, along with FIG Age Group Trio Alessia Polledri, Isobelle Davies and Lowan Davies.
A massive well done also to Welsh gymnasts Emily James and Rosie Howells who collected two silver medals in the FIG Senior Trio and FIG Senior Group categories as part of Basingstoke and Sparkles Gymnastics Club.
They teamed up with Elena Hamblin in the Trio – with those three then joined by Connor Keane and Niamh Keane in the Senior Group.