Neath-Afan gymnast Josie crowned Neath Port Talbot Junior Sportsperson of the Year
Carl Field
It was an evening of celebration for Neath-Afan gymnast Josie Gittins last Friday as she was crowned Junior Sportsperson of the Year at the Neath Port Talbot Sporting Awards.
Josie, who is 17, has been with Neath-Afan since she was three years old.
She has experienced many setbacks in her gymnastics career, but continued to fight hard to be the best she can be.
During the Covid lockdowns, Josie was an amazing ambassador and so supportive of her teammates. Since her return she has not only kept up her daily training and improved her skill level, but also become a coach, learned to drive and passed her GCSEs with flying colours!
Organised by NPT Pass, the awards were held at The Princess Royal Theatre in Port Talbot. Josie had shortlisted been for Junior Sportsperson along with Evie Gill and Elena Cole.
On winning the award, Josie said: "I was honoured to be shortlisted for this award, but to win against two other very strong candidates makes me feel very proud."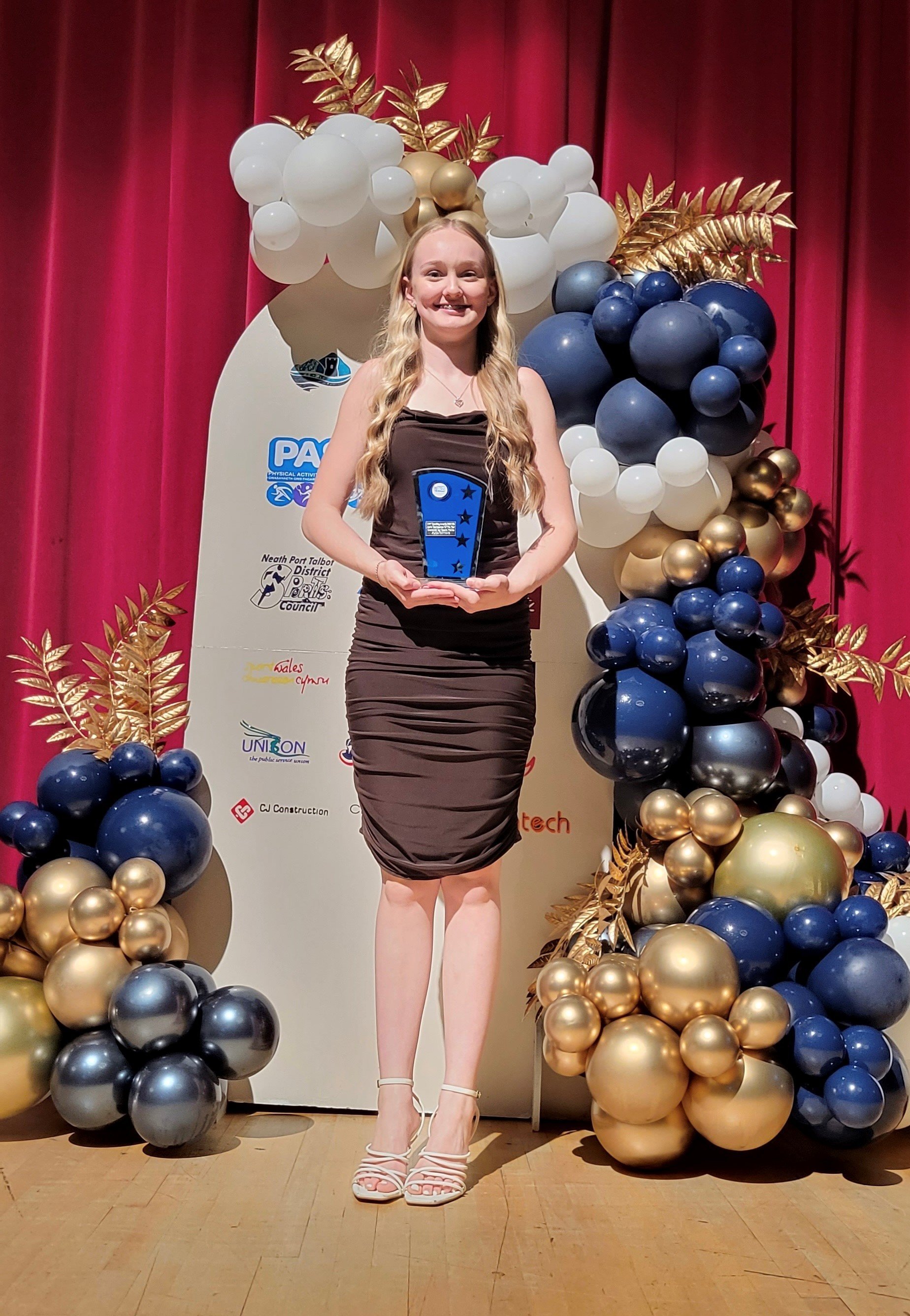 Neath-Afan managing and coaching director Nicola Lewis said: "Josie has been an inspiration and a fantastic ambassador for Neath-Afan and continues to be as passionate, dedicated and hard working as ever.
"We are very proud of her achievements and thrilled that she was given this award."
Congratulations also to 15-year-old Nia Thomas, also from Neath-Afan, who was runner-up in the Young Volunteer of the Year category.