North Area come together for a fantastic evening of celebration
Jennifer Nesbitt
The North Area came together recently for an evening of celebration of gymnastics in the North – and what a fantastic event it was.
Venue Cymru in Llandundo played host to the North Wales Awards 2022, with representation from 15 of 16 clubs and approximately 370 people in attendance on the night with a host of Club and Regional winners.
Wrexham Gymnastics Club were crowned Club of the Year for the very first time, while the Stan Buckley Coach Developer Award went to Jen Waite from Delyn and Ynys Mon's Ciara Rowley picking up the Sportsmanship award.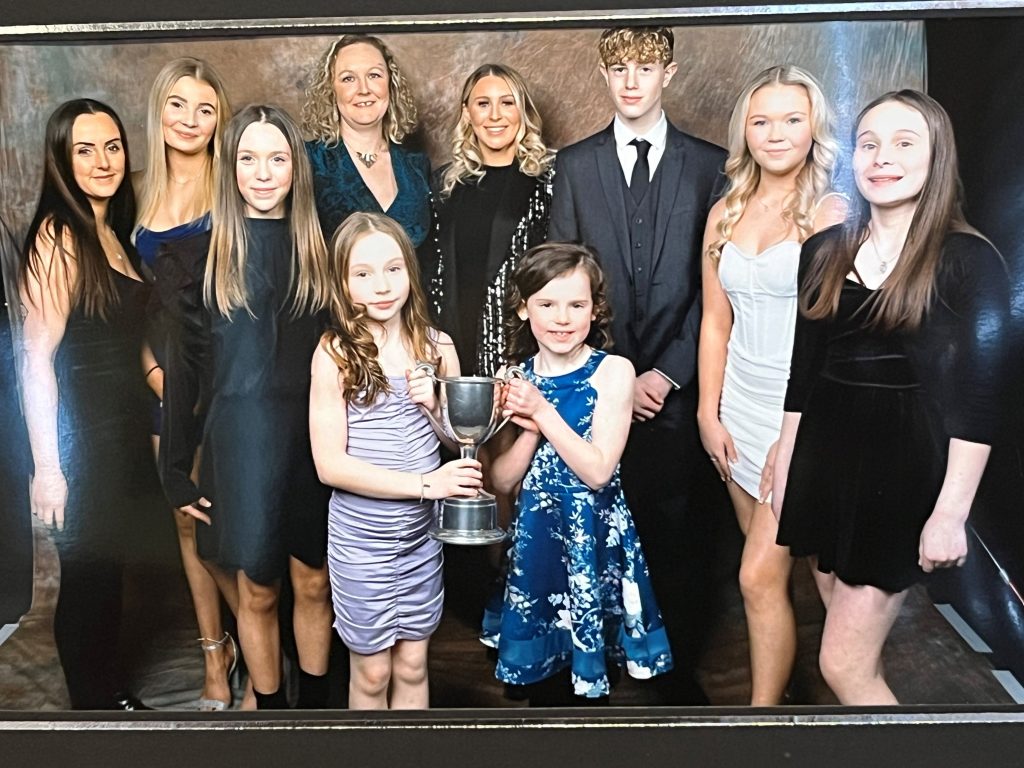 The other Regional winners on the night were Bangor's women's artistic gymnast Macaya Alsop (Female Gymnast), Jacob Edwards, Olympus (Male Gymnast), Kieran Guy and Murain Roberts from Point Acro (Partnership) with Lily Jenkins and Peter Goldberg from Deeside bagging the Female and Male Tumbler gong.
There were also special awards for Jacob and fellow Team Wales gymnast Mia Evans for Commonwealth Representation, Ciara Rowley for representing Wales in Tumbling and also Paul Edwards (Olympus) in recognition of immense contribution to gymnastics, for his judging and being on the competition floor with son Jacob during the men's all-around final at Birmingham 2022.
Along with the Regional awards, there were all the various Club awards, where clubs recognised individuals and handed out their own awards such as gymnast of the year, most improved gymnast, gymnast recognition, coach, junior coach, young helper, unsung hero and volunteer.
"What a fantastic awards event in the North," said Clare Hopkins, North Area Chair.
"To have 15 out of 16 Clubs come together to share and celebrate the fantastic successes over the past three years was incredible.
"The event went without a glitch and I am really proud to be part of the fantastic North Wales team.
"Huge thanks to all the volunteers that gave up their time to make this event happen.
"Roll on 2024 so we can do it all over again."