Poppy earns GBR call for Osijek Artistic World Challenge Cup assignment
Jennifer Nesbitt
Team Wales Commonwealth Games star Poppy-Grace Stickler has been selected for Great Britain for next month's FIG Artistic World Challenge Cup series event in Osijek, Croatia.
Poppy will be accompanied to Croatia by Women's Artistic Head National Coach Tracey Skirton-Davies for the competition, which takes place from 8-11 June.
It will come almost exactly 12 months on from her senior bow for Great Britain which she marked by securing a stunning silver medal for her floor exercise at the World Challenge Cup series event in Slovenia.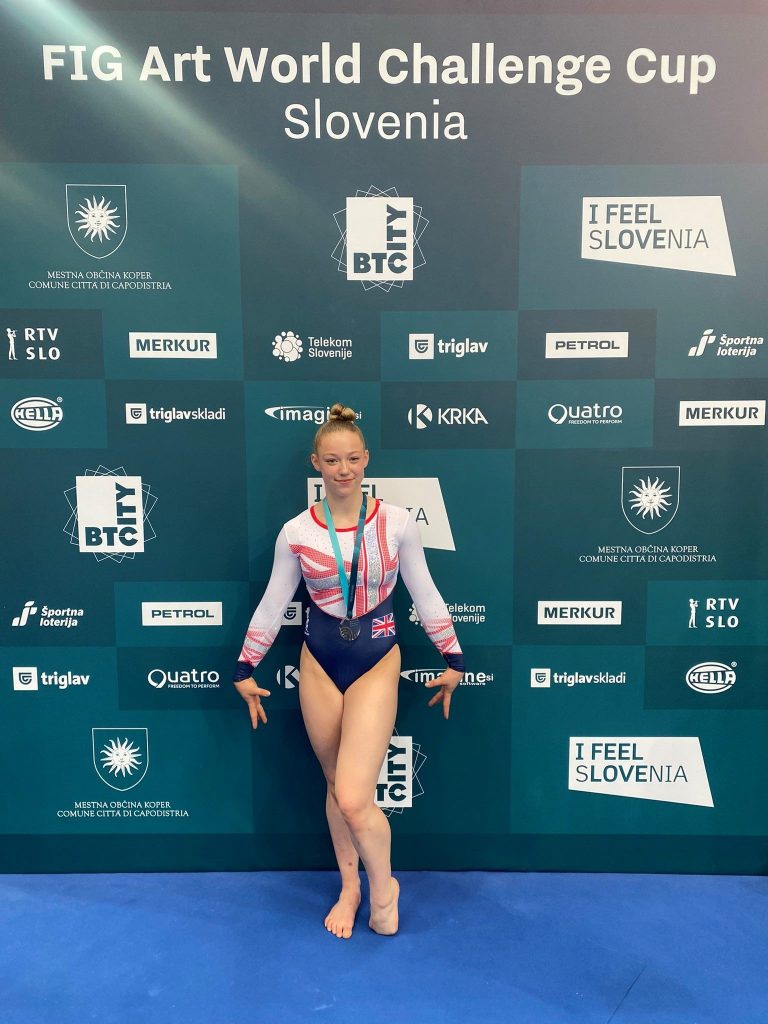 It has been quite some year since for Poppy.
She would go on to make the individual all-around and floor finals at the Commonwealth Games in Birmingham and has been a Great Britain women's team reserve for the past two major championships – the World and European Championships.
She also represented GB at the Paris World Challenge Cup event last September and the Cottbus World Cup event in February of this year.
Meanwhile back in March Poppy became a double Senior British medallist on the floor as when she won silver in Liverpool – following on from bronze in 2022.
Now in her second year as a senior, Poppy turns 17 on June 12th – the day she is due to scheduled to fly home from Croatia.