Poppy – Grace Sickler named GB reserve for 2022 artistic Gymnastics World Championships
Jennifer Nesbitt
Team Wales star Poppy-Grace Stickler has been named as a reserve for Great Britain for the upcoming Artistic Gymnastics World Championships in Liverpool.
The 16-year-old will also attend the pre-Worlds training camp at Lilleshall as GB's women's artistic team gear up for the showpiece event.
Last week the quintet of Alice Kinsella, Jessica Gadirova, Jennifer Gadirova, Ondine Achampong and Georgia-Mae Fenton were confirmed in an unchanged British women's team – who are fresh from winning team silver at the recent European Championships in Munich.
However for Poppy, who represented Team Wales at the Commonwealth Games in Birmingham over the summer, it is yet more deserved recognition in what has been a quite memorable first year as a senior gymnast.
Poppy began the year with all-around silver and floor gold at the Welsh Artistic Championships in Cardiff at the end of February.
Then, having bagged a brilliant bronze medal on the floor at the British Championships in Liverpool a month later, Poppy secured a stunning World Challenge Cup floor silver on her senior bow for Great Britain in Slovenia back in June – just a few days after completing her GCSE exams at Whitchurch High School
At the Commonwealth Games, Poppy captained Wales' women's artistic team and qualified for both the women's individual all-around and floor finals, eventually finishing in a fantastic fifth in the all-around and sixth on floor.
She made her second World Challenge Cup series event of the year in Paris last month, finishing sixth in the floor final among a high-quality field.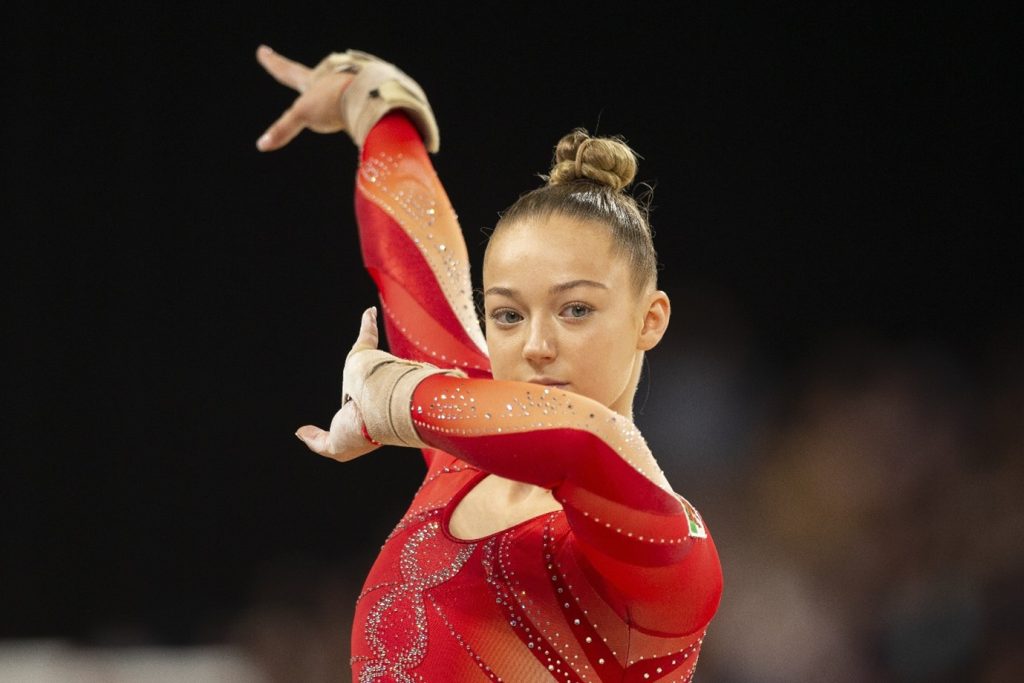 WAG Head National Coach Tracey Skirton-Davies said: "To top off an amazing first year as a senior, Poppy has consistently taken every opportunity.
"From a great Welsh & British success at the start of the year, to a World Challenge Cup medal, an amazing Commonwealth Games where she took the responsibility to captain the team in her first Games.
"She also took the opportunity to compete at the Olympic venue in Paris and make a final in a world-class field, to now being able to train and experience the preparation with a world-class GB team – all at the age of 16.
"Well done Poppy."
The 2022 Artistic Gymnastics World Championships take place at M&S Bank Arena in Liverpool from 29th October to 6th November.
It is also an unchanged British men's team and features Joe Fraser, Giarnni Regini-Moran, Jake Jarman, James Hall and Courtney Tulloch.
That quintet teamed up to help steer England to team gold at the Commonwealth Games and then backed that up with gold for Great Britain at the European Championships.