Prince and Princess of Wales meet young gymnasts in Aberavon as part of Royal visit
Jennifer Nesbitt
The Prince and Princess of Wales got the chance to meet some excited young gymnasts today (28th February) as part of their visit to Wales, championing mental health initiatives and meeting local communities.
As part of their whistle-stop tour and ahead of St David's Day, William and Kate visited Aberavon Leisure & Fitness Centre, where they got to meet local people and were able to see how sport and exercise can support people's mental health and wellbeing.
At the centre, Their Royal Highnesses took a tour of the facilities including a large indoor sports hall where young people and Welsh professional athletes were taking part in athletics and gymnastics sessions.
Team Wales Commonwealth Games men's artistic gymnast Emil Barber, who hails from Swansea, and women's artistic gymnast Ellie Lewis – the 2022 Welsh and British Espoir all-around champion – were both be attendance to support an introduction to gymnastics session for around 18 children between the ages of six and 11, which was being run by a local coach.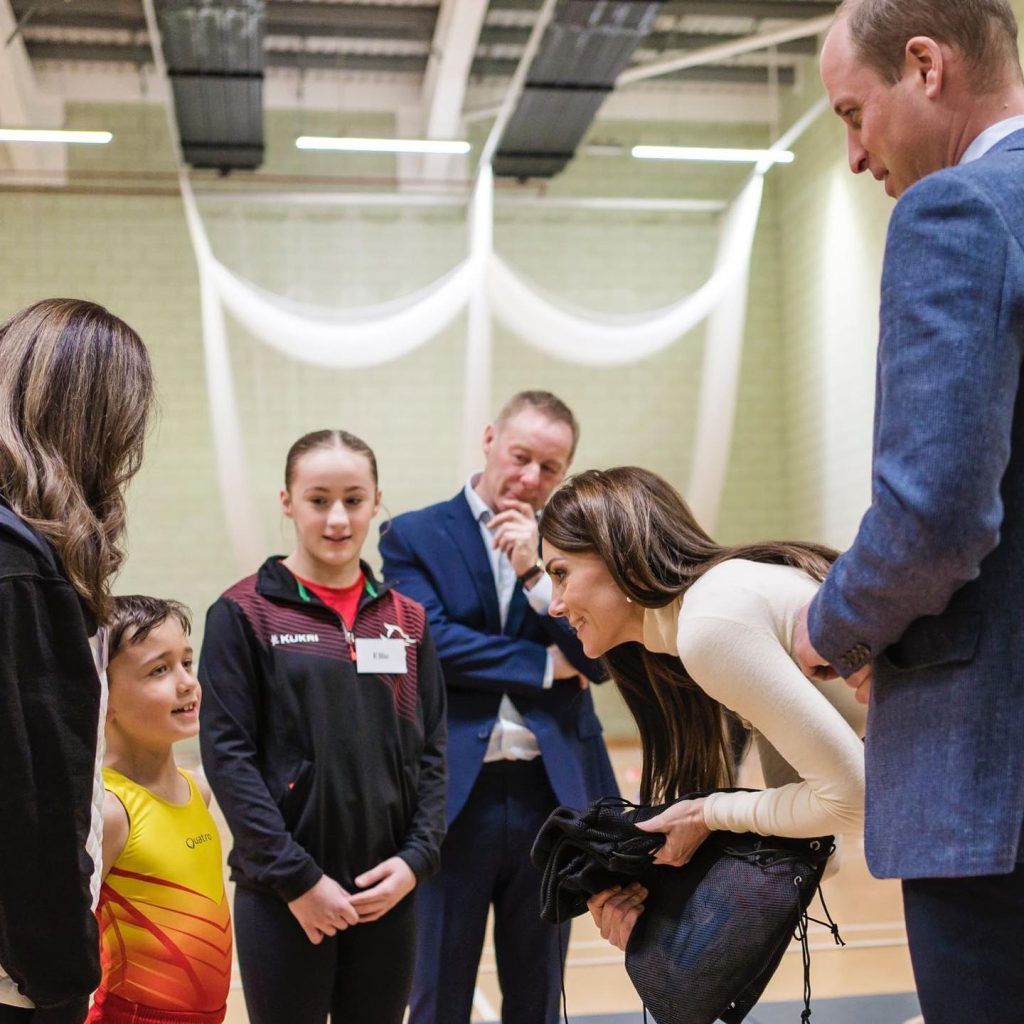 Also present were women's artistic development coach Megan Jenkins as well as rhythmic gymnast Liliana Evans, aged seven, who also took part in the session.
The Royal couple were able to watch some of the 50-minute session as well as getting the chance to chat to the athletes and those taking part.
The Prince and Princess were also presented with a set of Welsh Quatro leotards for their children, Princes George and Louis and Princess Charlotte, by Rafael Vazquez – seven-year-old son of Joanna Vazquez, Founder & Managing Director of Welsh Gymnastics' partners, Quatro.
More from the Royal visit to follow later, including some images from the day.