Welsh men's artistic gymnast Jacob Edwards selected as part of new Team Wales Athlete Commission
Jennifer Nesbitt
Welsh Gymnastics is delighted to share the news that men's artistic gymnast Jacob Edwards has been selected as part of the new Commonwealth Games Wales (Team Wales) Athletes Commission (AC).
Jacob, who competed for Team Wales at the Commonwealth Games in Birmingham last summer, is one of 13 athletes across 11 sports who have been selected.
The group will work closely with the Commonwealth Games Wales (CGW) Board members to give advice and provide feedback on a variety of athlete centered topics.
"I'm extremely delighted to have been selected for this cycle's Team Wales Athletes Commission," said Jacob.
"I really look forward to being a part of this and cannot wait to get started!
"It's an honour to have been selected and I will do everything possible, alongside all the other amazing athletes on the committee, to ensure all athletes across all sports can have the best possible build up towards Victoria 2026. Cymru Am Byth.''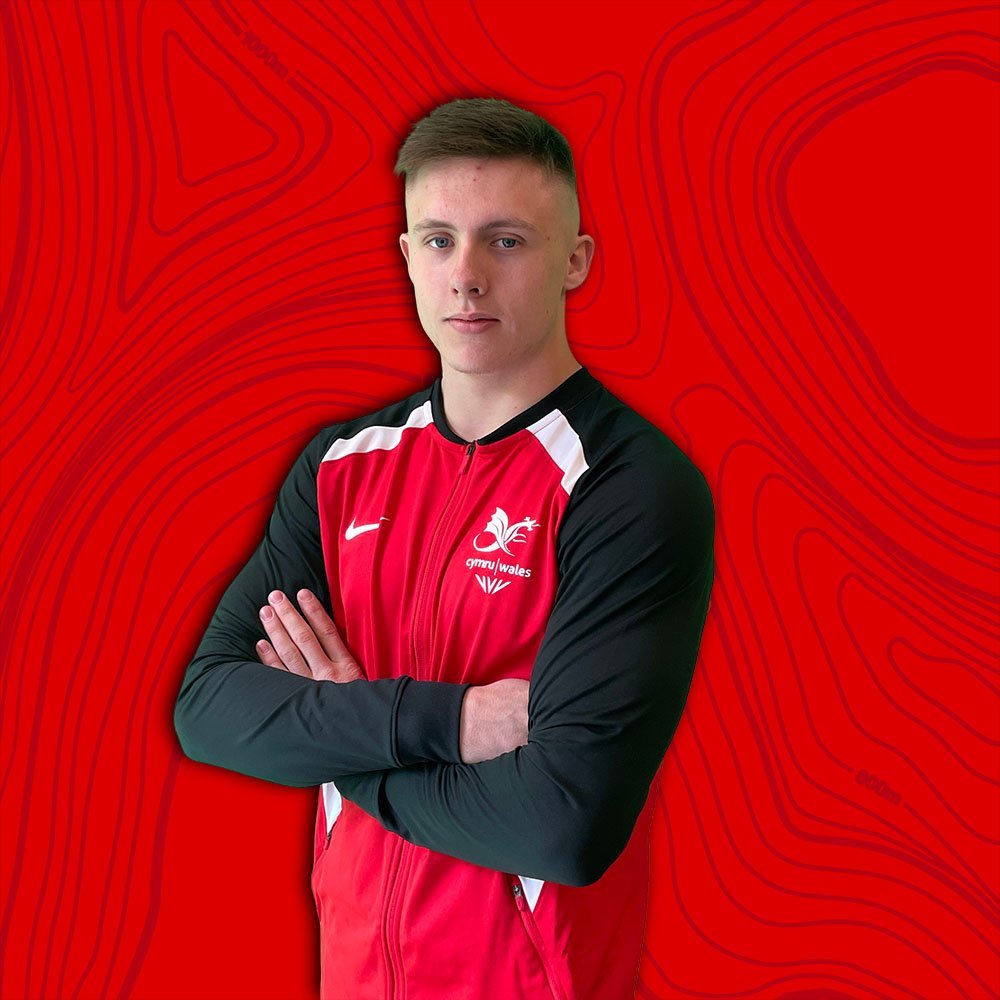 Jo Coombs, Welsh Gymnastics Performance Director, said: "Welsh Gymnastics is thrilled Jacob will represent gymnastics on the Team Wales Athlete Commission.
"Jacob is a great ambassador for the sport and I'm sure he will bring fresh new ideas that build on his experiences from Birmingham.
"His role on the commission also highlights our commitment to developing the athlete voice in gymnastics.
"Congratulations, Jacob."
The successful AC members were appointed following nominations from their respective National Governing Bodies (NGBs), recommendations from the Nominations Committee and then selected by CGW Board.
The other athletes are; Georgia Davies (swimming), Suzy Drane (netball), David Phelps (shooting), Will Roberts (cycling), Ross Owen (Lawn Bowls), Lily Rice (para swimming), Rosie Eccles (boxing), Morgan Jones (para athletics), Jasmine Joyce (rugby sevens), Sarah Jones (hockey) and Anna Hursey (table tennis). Racewalker Bethan Davies will be the Sport Wales representative, following her appointment on the new Sport Wales Athlete Panel.
The AC will consider matters that impact on athletes, canvass opinion and guide solutions to ensure the CGW board are fully informed on the services required to support athletes before and during games.
Helen Phillips MBE, Chair of CGW, said ''The key purpose of the Athlete Commission is to ensure our athletes voice is heard and at the forefront of our decision making.
"This is critical as we plan for Trinbago 2023 Youth & Victoria 2026 Commonwealth Games.
"The board insists on listening and acting upon the guidance from a varied group of current and former athletes, on all matters that could impact and aid their individual performance or their collective experience.
"It's reassuring to see athletes from a broad number of sports and I am confident they will all have a positive impact during this next cycle''
The AC will actively review and support the work of CGW on all relevant matters relating to CGW Games planning and policy as requested by the board, such as, antidoping, social media, team events, code of conduct, clothing and village experience.
Cathy Williams, CGW Head of Engagement who is the executive lead for the AC added ''The make-up of athletes we have within the Athletes Commission is key for us.
"Within the multi-sport environment we delve into every aspect of the athlete life experience from the journey to get selected, right through to village life during the competition and post Games.
"The AC will help empower the athlete voice in the decision-making process.
"During the Birmingham cycle we were fortunate to have such a hands on and motivated group of athletes, and looking at the names this time round, I'm confident we can replicate the success of ensuring the athletes voice is heard."