Welsh Rhythmic well represented at Miss Valentine competition
Jennifer Nesbitt
Welsh Rhythmic were once again well represented at the Miss Valentine competition in Tartu, Estonia.
Commonwealth Games senior gymnast Elizabeth Popova competed in the Grand Prix event, while Welsh Development Squad members Imogen Coslett, Amelie Haines, Mali Lane and Eleni Spear were part of the Miss Valentine competition in their respective year of birth age categories.
Mali, in the RGI Junior 2008 competition, successfully qualified for the ribbon and ball finals, finishing fourth and fifth respectively.
Amelie (RGI Junior 2009) made the ball final in her category and finished seventh while Imogen (RGI Pre Junior 2011) was eighth in the hoop final.
The gymnasts were accompanied to Estonia were Head National Coach Nia Evans and Rhythmic Development National Coach Laura Halford.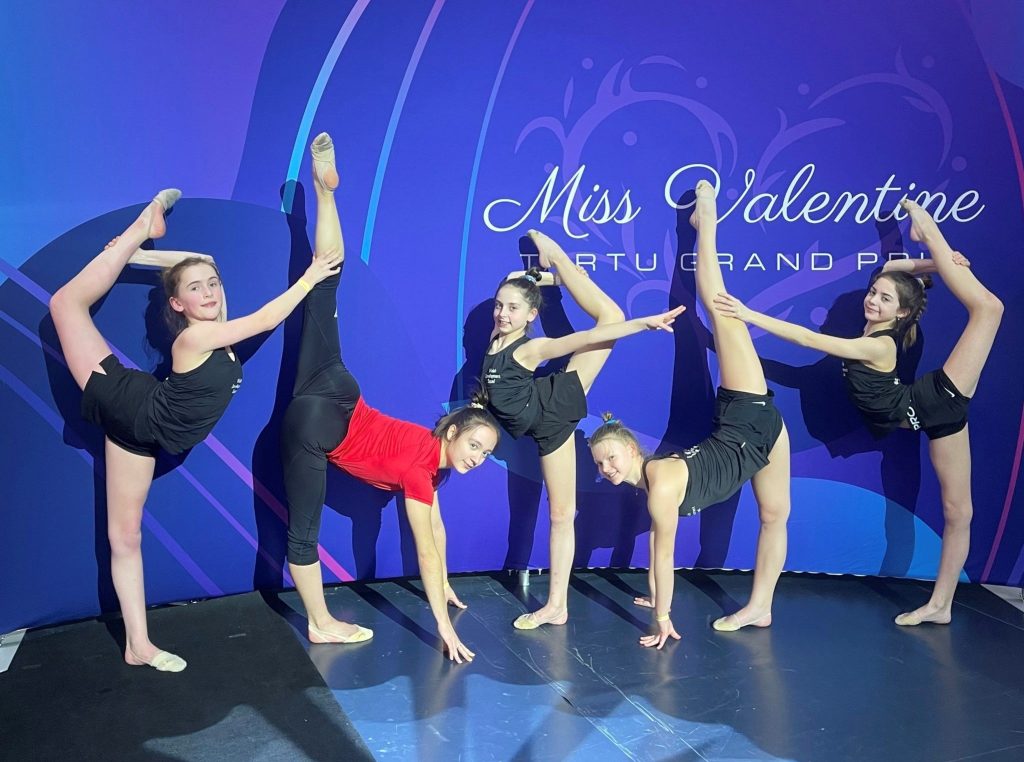 "The girls all performed really well in such a high-level event with hundreds of gymnasts," said Nia.
"It was a very long and exhausting weekend, with it being a five-day competition with very early mornings and very late nights, but they've had the experience of having to compete over so many days.
"This was many of the girls' first international competing for Wales and they really took it in their stride. They also got to brush shoulders with the gymnasts best in the world and experience a Grand Prix first hand."
Elizabeth gave a good account of herself as she returns to competitive action after a memorable 2022 that saw her debut as a senior for Great Britain at the Sofia World Cup series event before impressing for Team Wales at Birmingham 2022 at the age of just 15 last summer.
"Elizabeth competed as part of the Grand Prix Event and performed confidently," added Nia.
"She competed fantastically on hoop and ribbon and finished in the second reserve spot, this was fantastic in such a strong field.
"The audience were really appreciative of Elizabeth's work as she has some impressive catches and apparatus work."