Welsh tumbler Megan Surman has been selected to represent Great Britain at another Words
Jennifer Nesbitt
Welsh tumbler Megan Surman has been selected to represent Great Britain once again at the Trampoline, Tumbling and DMT World Championships.
Last year's Worlds in Baku, Azerbaijan, saw Surman mark her major championship debut in style by helping Britain's senior women tumblers to team bronze – while also placed fifth in the world in the individual women's tumbling final.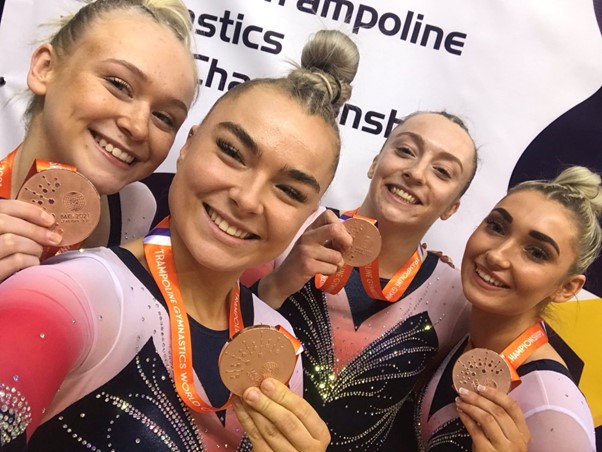 The 24-year-old, who is originally from Swansea and now trains out of City of Birmingham GC, is joined in the team by reigning individual world champion Megan Kealy from Spelthorne/Milton Keynes.
Also named are Durham City duo Shanice Davidson, a two-time world silver medallist, and British champion Jessica Brain.
The 2022 Trampoline, Tumbling and DMT World Championships take place in Sofia, Bulgaria, from 16th-19th November.
Read the full team announcement from British Gymnastics.
Earlier this year, Surman secured her first senior individual major championship medal when she bagged individual women's bronze at the 2022 Trampoline, Tumbling and DMT European Championships in Rimini, Italy.
She also helped the GB women's tumbling team win a silver medal.